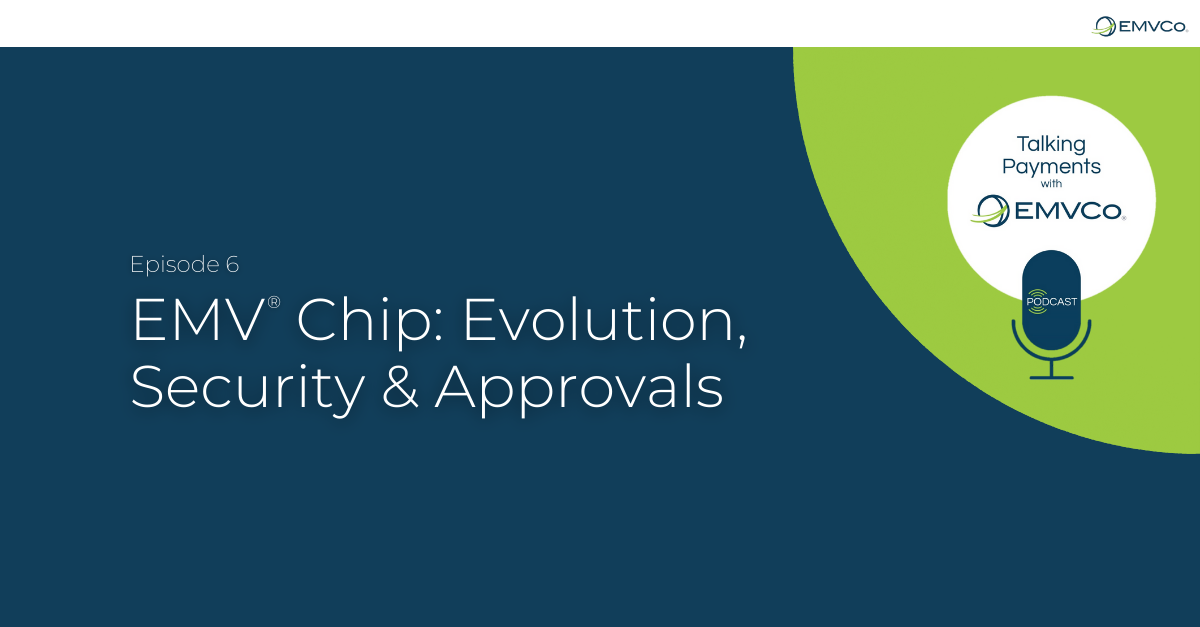 Listen to the latest episode of Talking Payments with EMVCo – the podcast that goes beyond the now to provide insight into the technologies and initiatives that are shaping the future of payments.
EMV® Chip is the bedrock technology for a portfolio of specifications enabling seamless and secure payments across contact, contactless and mobile channels around the globe.
In the latest episode of the Talking Payments with EMVCo podcast, we explore the history of EMV Chip and chart its evolution into a technology now found in 12 billion payment cards worldwide.
Learn more about the EMV Contactless Kernel specification in development, and hear from Jonathan Main, Chair of the EMVCo Board of Managers, about the evaluation and approvals process that EMVCo oversees, including Level 1 and Level 2 testing. We also hear from Michael Ward, Chair of the EMVCo Security Working Group, on how and why EMVCo is bringing Elliptic Curve Cryptography to chip-based payments.
Listen now on our website, or via Apple, Spotify, Amazon or Google Podcasts.
Tags: About EMVCo
Share this entry: