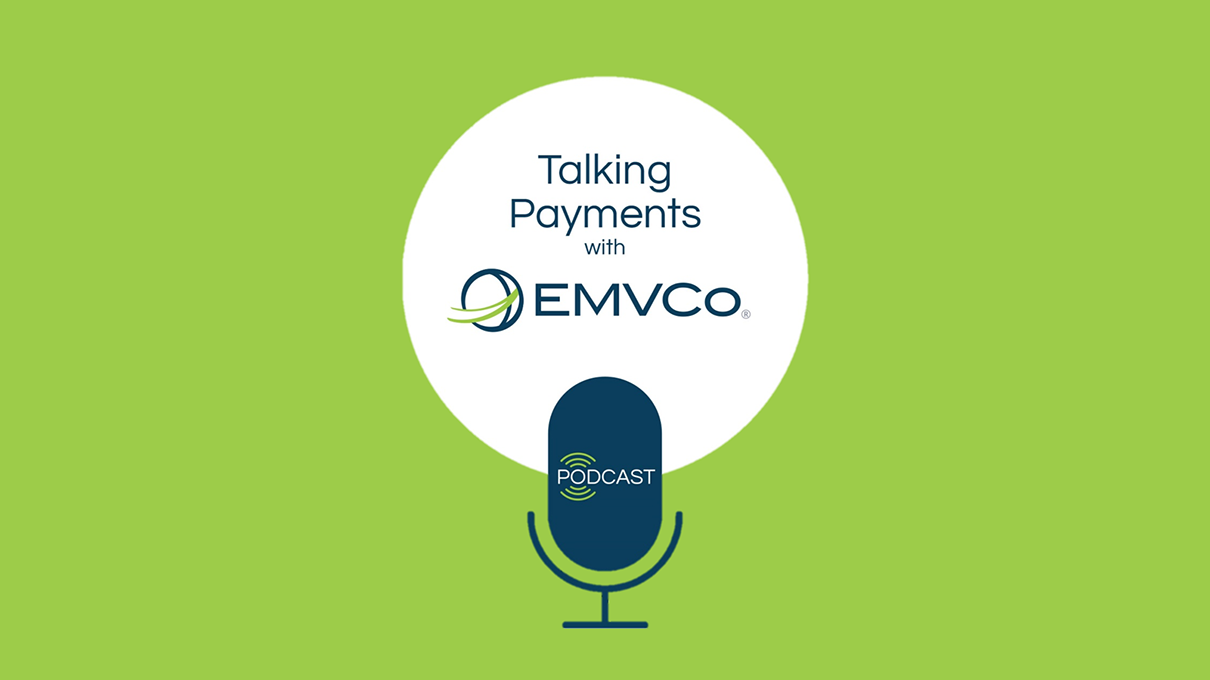 Listen to the latest episode of Talking Payments with EMVCo – the podcast that goes beyond the now to provide insight into the technologies and initiatives that are shaping the future of payments.
Fighting payment fraud and checkout friction is key to businesses delivering a safe and convenient e-commerce experience for their customers.
EMV® 3-D Secure (EMV 3DS) provides a way to identify fraudulent card payments more quickly and accurately, so that issuers and e-commerce merchants can prevent fraud without disrupting the purchase process, and consumers can expect a safe and easy checkout experience every time.
In October 2021, EMVCo released the latest version of the specification – EMV 3DS 2.3 – to improve fraud fighting capabilities for issuers, acquirers and merchants and optimise the consumer payment experience across e-commerce channels and devices.
In the fourth episode of Talking Payments with EMVCo, Simon Kleine (Director of Communications), Brian Byrne (Director of Engagement and Operations) and Bastien Latge (EMVCo Technology Consultant) explore the evolution of the EMV 3DS Specifications, and how it helps fight e-commerce fraud and checkout friction to support safe and convenient online shopping. Simon also speaks with EMV 3DS Working Group chair, Elint Chu, to understand the latest enhancements in more detail.
To make sure you don't miss an episode, subscribe here.
Tags: EMV 3-D Secure
Share this entry: