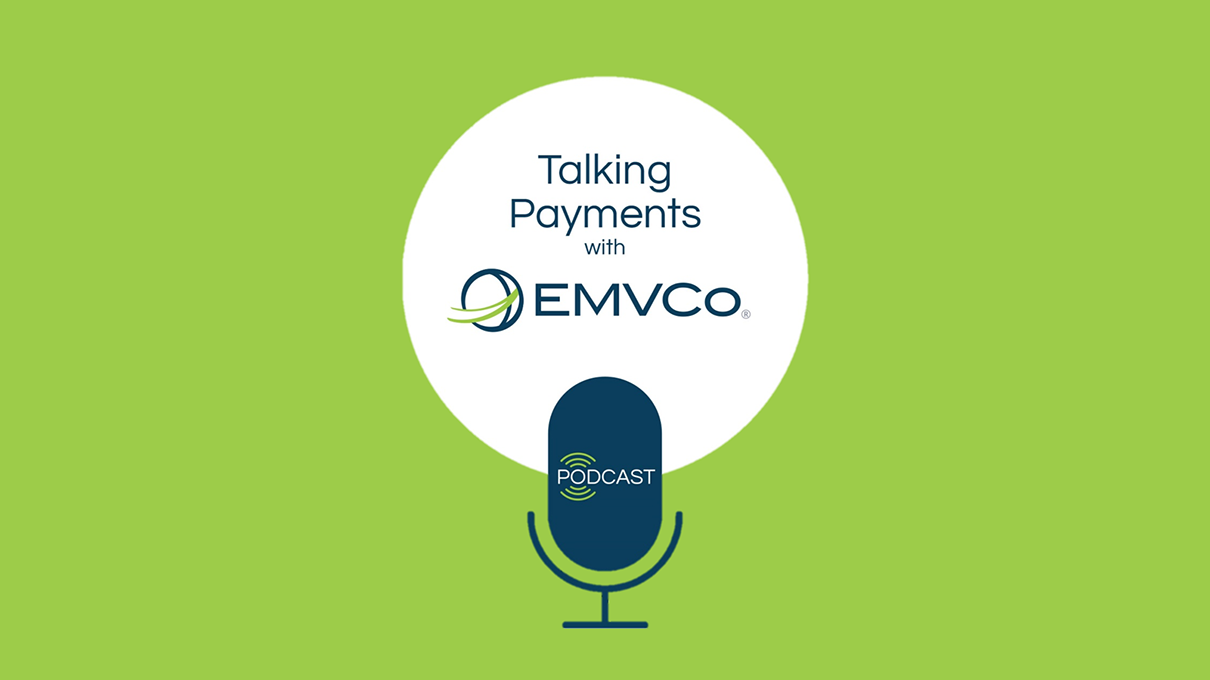 Listen to the latest episode of Talking Payments with EMVCo – the podcast that goes beyond the now to provide insight into the technologies and initiatives that are shaping the future of payments.
2021 was another year of change and transition for payments. The ongoing impact from the pandemic has resulted in a continuous shift towards touchless payments in-store and an acceleration in the growth of online purchases.
EMV® specifications remain integral to online and offline commerce. Its contactless specifications continue to enable a safe, touch free option when in store. EMVCo has also made significant enhancements to the EMV 3-D Secure specifications to enable seamless and secure transactions. The organisation is also working to standardise emerging payment types such as QR Code and wireless technologies.
In the latest episode of Talking Payments with EMVCo, Simon Kleine (Director of Communications), Brian Byrne (Director of Engagement and Operations) and Bastien Latge (EMVCo Technology Consultant) explore some of EMVCo's most significant initiatives from 2021, and how they will continue to enhance reliable and convenient payments. We also hear from Jianhua Ni, Chair of the EMVCo Board of Managers, to discuss how EMVCo has evolved in response to another year of transition in payments.
Subscribe here so you never miss an episode.
Tags: About EMVCo
Share this entry: