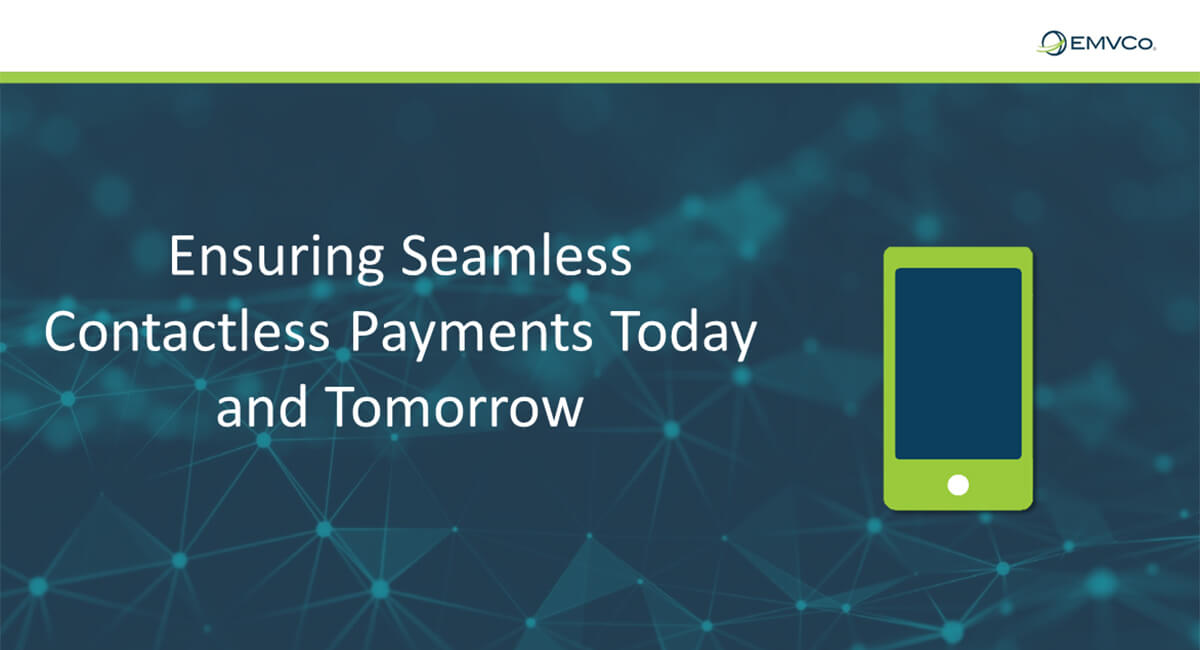 How consumers are paying for goods and services in a face-to-face environment has evolved significantly over recent years. The use of an increasing range of card technologies, self-powered payment devices such as smartphones, and wearables has transformed how we perform transactions. Fawad Nisar, Chair of the EMVCo Level 1 Working Group, explains what EMVCo is doing to ensure consumer payment devices are seamlessly accepted during a contactless transaction and, importantly, how the payment community can benefit from these technical developments.
Opportunity – Is the acceptance terminal intelligent enough to meet today's payment needs?  
Through EMVCo's Associate and Subscriber Programmes, we continually work with card and device manufacturers, and technology providers, to ensure terminal requirements support payment device innovation and new use cases.
Over recent years the payment community recognised that as more intelligent payment devices were being used to pay for goods and services, especially within a contactless transaction, it was important to ensure that payment acceptance terminals could support the benefit of a more flexible and faster payment transaction.
Device manufacturers that participate in the EMVCo Subscriber programme highlighted that if data failed to be successfully communicated between the payment device and acceptance terminal, a transaction would not be authorised.
Public transport operators / authorities also flagged that they needed better turnstile throughput capabilities.
This represented an opportunity for terminals to better support the advancements of payment devices to ensure the technology achieved its potential. At the same time, there was a fundamental need to ensure the ongoing support of seamless payments.
Solution – How do we improve communication between the ever-evolving range of contactless payment devices and the acceptance terminal?   
Modulation within a payment context refers to the process of transmitting transaction data via a carrier signal between a payment device and payment acceptance terminal.
EMV® compliant terminals generate the communication field on which a payment device would respond. While the response is intended to be simple, increasingly sophisticated payment devices share data in a more dynamic format.
Enabling an EMV payment acceptance terminal to communicate in a dynamic format, referenced as IQ demodulation, means faster transaction speeds and offers greater flexibility in where the device could be positioned.
We also acknowledged that many acceptance terminals manufactured today have this functionality, but it had not activated or tested in the payment environment.
The approach – Can we deliver an aligned approach on IQ modulation to benefit all stakeholders?
EMVCo connected with the payment community in three key areas to understand the feasibility of activating IQ demodulation with payment acceptance terminals. This included:
Ongoing extensive engagement with the EMVCo Associates and Subscribers community through Special Interest Meetings and technical sessions on the topic.
Input from ICC device manufacturers, and the terminal vendors to align capabilities.
Collaboration with test tool vendors to ensure a smooth integration and an assurance of terminal performance when live.
Combining expertise, we released Specification Bulletin 245 to require that all EMV® compliant contactless terminals can decode IQ modulation.
All payment acceptance terminals undergoing the EMVCo testing process are now required to decode IQ modulation.
The benefits – What value will the new requirement bring to the payment community?
By writing IQ demodulation requirements into the contactless terminal specification, we have ensured seamless transactions can be made between a range of payment devices and acceptance terminals. This provides:
More reliable data transmission improving transaction speed.
Greater flexibility in where the card/device can be positioned to be read by the payment terminal.
Greater flexibility is of particular importance to the mass transit community, which will benefit from faster turnstile throughput due to improved transaction speeds, and more flexibility in where the payment card/device is positioned to authorise entry into the transport network.
Thoughts from the industry…
Björn Scharfen, Head of the Payment and Ticketing Solutions Product Line at Infineon Technologies, said: "We expect that well defined IQ demodulation on EMV contactless readers will improve interoperability with the latest contactless card designs and innovative passive payment device form factors and wearables, enabling smaller and more robust antenna designs."
Alasdair Ross, Director of Secure Payment and NFC Infrastructure at NXP® Semiconductors, commented: "We are continually working to expand the NFC ecosystem and improve the technology for a seamless user experience. Our secure NFC chips will help ensure IQ demodulation requirements are met to support reliable transactions and accelerate the acceptance of new payment form factors."
Tags: EMV Contactless
Share this entry: