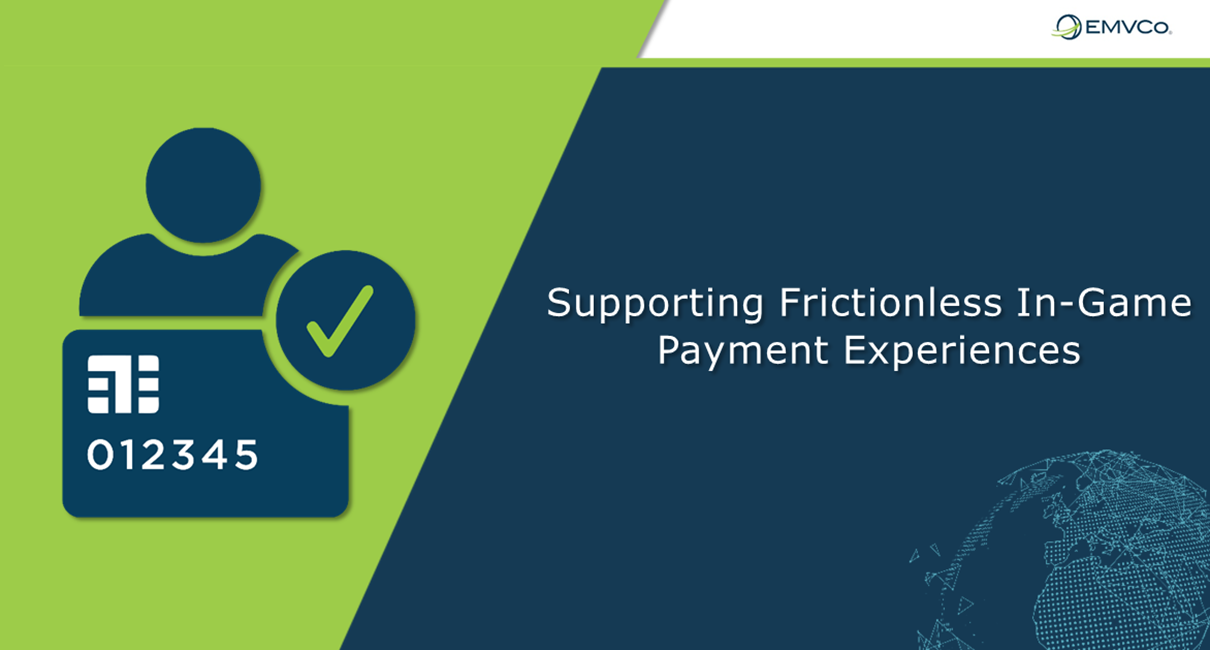 This case study explains how industry engagement supported enhancements to the EMV® 3-D Secure (EMV 3DS) Specifications to support frictionless in-game payment experiences, while maintaining robust security.
The Opportunity – Supporting Frictionless In-Game Payment Experiences
'Micro-transactions' (small payments that, for example, enable players to unlock in-game experiences and rewards) have become increasingly common across video game platforms, driven by the rise of free-to-play formats and online multiplayer environments. Juniper Research estimates that video game industry revenues will surpass $200 billion by 2023 – up from $155 billion in 2020, with micro-transactions playing a key role in this growth.[1]
Unsurprisingly, as is the perpetual challenge for the payments industry, fraudsters are following the money. Fraudulent attacks on gaming platforms increased by 30% in 2020.[2] But in a bid to combat this fraud, gamers do not want their experience to be interrupted by a complicated and slow payment process. This means that balancing robust security with a seamless user experience is critical.
The Solution – EMV® 3-D Secure
The importance of authenticating the individual making the payment continues to be key in the fight against fraud. EMV® 3-D Secure (EMV 3DS) is a solution that enables intelligent risk-based decisions using pre-defined information which is automatically exchanged about the transaction, payment method and device being used between the:
Merchant / acquirer
Directory server operator (such as a payment system)
Issuer
For example, many e-commerce transactions involve a consumer checkout process. These details combined with payment transaction and device information can be shared with the bank through 3DS to successfully identify the consumer. This helps prevent unauthorised transactions and ensures that the payment process is seamless. In many payment scenarios, no additional consumer authentication interaction is needed.
As the original EMV 3DS Specifications were initially focused on PC browser environments and mobile devices, gaming industry stakeholders approached EMVCo to request that additional specific gaming console device information was shared with the issuer to enable the frictionless authentication experience that gamers expect. This included Microsoft which, as Vijay Dwarakanath, Principal Program Manager Lead, explains, "saw clear opportunities to contribute to the development of global specifications that promote seamless and secure payments worldwide."
In addition, opportunities were identified to meet the unique user interface (UI) requirements posed by gaming use-cases. This included optimising the user experience to reflect the use of a gaming controller, for example.
The Approach – Enabling Cross-Industry Collaboration
EMVCo initiated collaboration through a dedicated Special Interest Meeting (SIM) in 2019 with Microsoft and other Operating System (OS) / platform providers. The aim was to discuss and identify the specific gaming device information data points and UI requirements that could help better support a simple, frictionless payment experience.
Participants contributed as part of EMVCo's Associate and Subscriber Programmes, which facilitate engagement and enables hundreds of organisations from across the world to contribute their knowledge and expertise to the development of EMV Specifications.
Following extensive engagement, the enhancements were incorporated into EMV 3DS Specifications, which are freely available on the EMVCo website.
Microsoft's Dwarakanath concludes: "The ability to work closely with EMVCo and directly influence and shape the evolution of the EMV 3-D Secure Specifications has been especially valuable, enabling us to streamline and facilitate the use of EMV 3DS with gaming consoles to flexibly deliver secure and convenient digital payments at scale."
What's next for EMV 3DS
EMVCo continues to work closely with Associates, Subscribers and the wider payments community to enhance and evolve the EMV 3DS Specifications to address industry needs for security, performance and user experience.
The latest iteration, EMV 3DS Version 2.3, includes new features that streamline and facilitate the use of EMV 3DS with new devices (for example: gaming consoles, smart speakers, and other IoT and smart devices) by providing the option to have server-orientated consumer authentication management. The specification is currently undergoing EMVCo Associate and Subscriber review, and is due to be published in the second half of 2021.
---
Tags: EMV 3-D Secure
Share this entry: