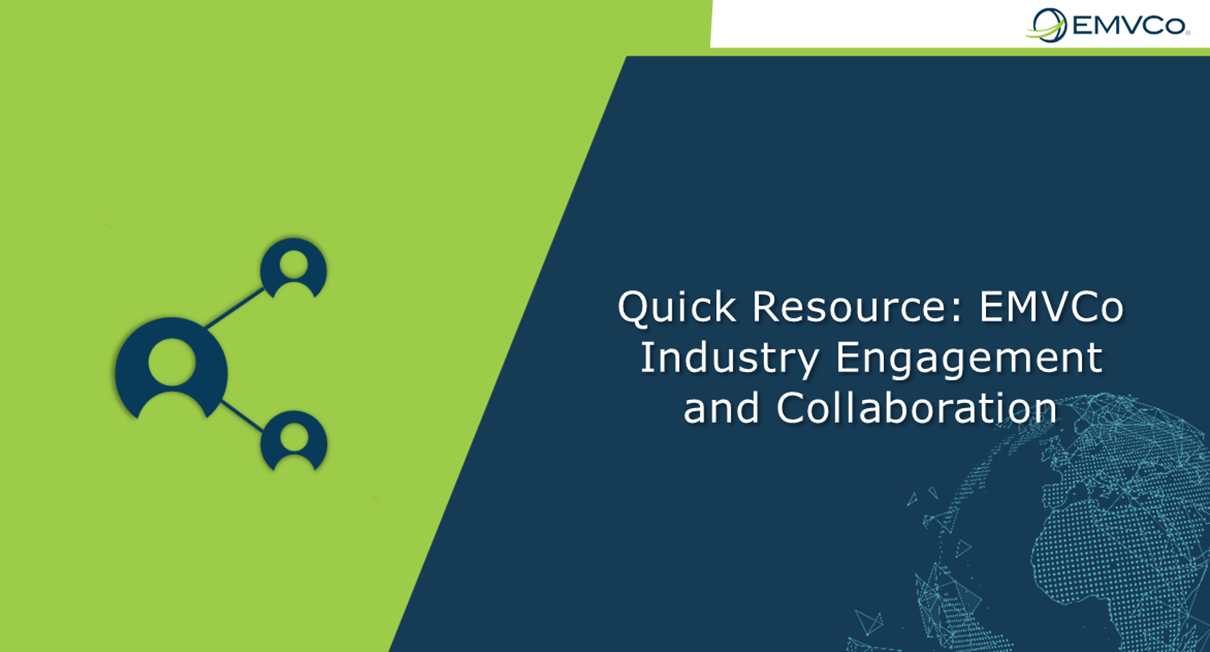 Download this quick resource for a high-level overview of how EMVCo engages and collaborates with the global payments industry to advance seamless and secure payments.
EMVCo engages and collaborates with hundreds of organisations across the world to develop EMV® Specifications that support innovation and address marketplace needs. This results in specifications used across the payments industry to create products and services that deliver trusted and convenient payments for merchants and consumers worldwide.
The EMVCo Collaborating for Seamless and Secure Payments Worldwide quick resource provides insight into how members of the payments industry participate in the specification development process and collaborate with EMVCo to improve security and payment experiences globally.
Tags: About EMVCo
Share this entry:
View the EMVCo Collaborating for Seamless and Secure Payments Worldwide Quick Resource